Once again I go with a year review, you can read the previous one about 2019
My 2020 Year Review ⚖️
In the 1st quarter I quit my job at Optiva Media to start AMA Clinics, a mobile & web app to manage the pregnancy process with doctors for parents, featuring agenda, own video content, chat & videocall. Also we launched a version for the fertility process and a version for kindergartens. Pretty intensive.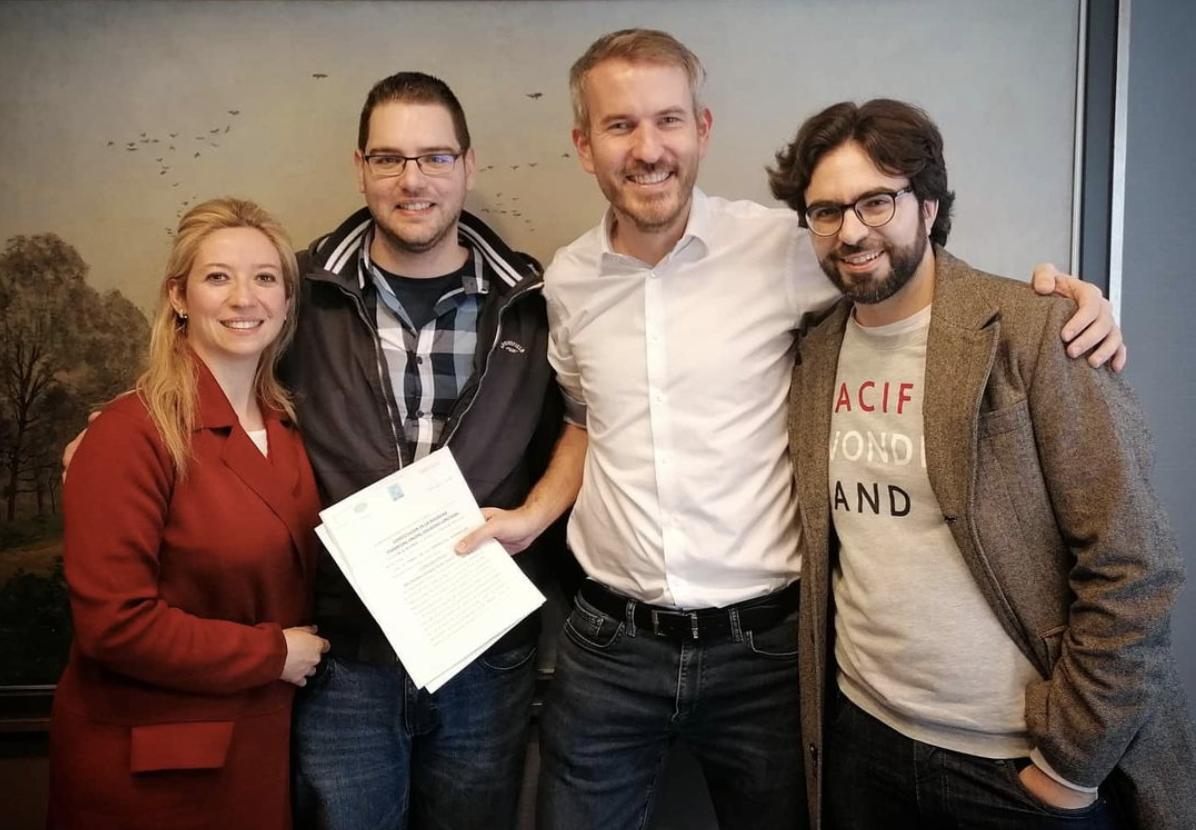 Photo of the 4 co-founders of AMA Clinics after registered the company
I recovered the reading habit that I lost in 2019 📚 This year I read 7 books (and a half!) and I have planned to read even more this year.
Also I started to watching documentaries and history videos on Netflix & Youtube 📺
🎱 What about sideprojects?
This year I had almost no free time, in order to try new things or learn something new.
About my active sideproject called Ghostboard, I dedicated nearly zero time to it. This is one thing I will change along 2021 👻
Continuing with transparency, I share again the revenue in 2020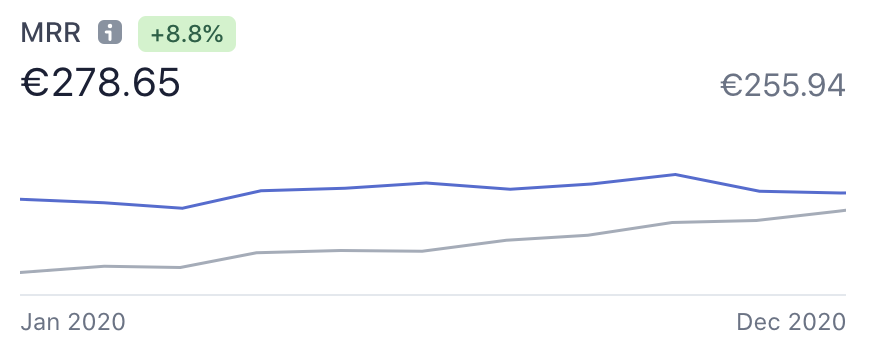 Happy 2021 🙂
My best wishes, thanks for reading 🥂