These days I have changed from Dropbox to iCloud and I want to share the reasons and my experience.
I had been subscribed to Dropbox 1TB Personal Plan during a few years and at the end of April it will be renewed for 99 EUR.
I love Dropbox for its easy to use and it always worked perfectly, zero problems. But in my case I only used about the 30% of the space what I paid for and there isn't any smaller plan.
So I started to check which alternatives were more in line with the space I needed, that it fulfilled its function and with an adjusted price.
Checking iCloud
At the same time I was paying for Dropbox, I was already using the free iCloud plan on my iPhone and Mac, especially for phone backups, contacts and notes. For photos, videos and documents I used Dropbox.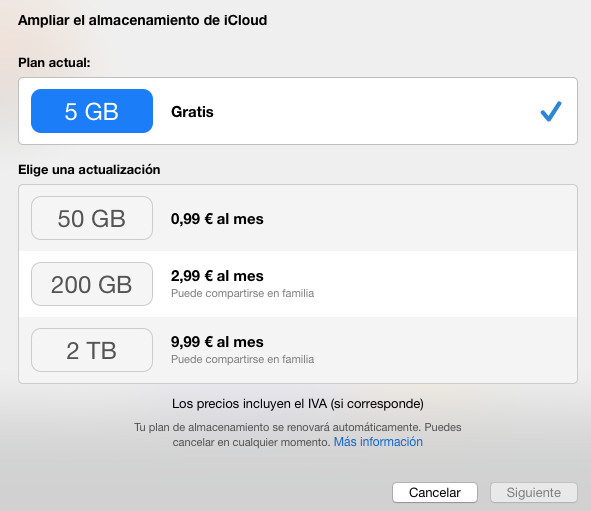 With the smallest and cheapest iCloud plan, of 50GB and 0.99EUR a month, I had covered my 30GB needs for now and would save me more than 85EUR a year. In addition, scaling to a higher plan was still cheaper and tighter than Dropbox 👏
Moving from Dropbox
I used Dropbox with selective sync to avoid to download photos and videos on my Mac. But for migrate to iCloud, I first had to have a copy of each and every one of the files I had in Dropbox.
Fortunately, my MBP is 512GB so I had more than enough space. I synchronized all the folders and in less than 35 minutes I was all ready 🧘 Blessed fiber optic 🥂
Moving to iCloud
I subscribed to the iCloud plan and simply move the content to the iCloud special folder or to any contained within it.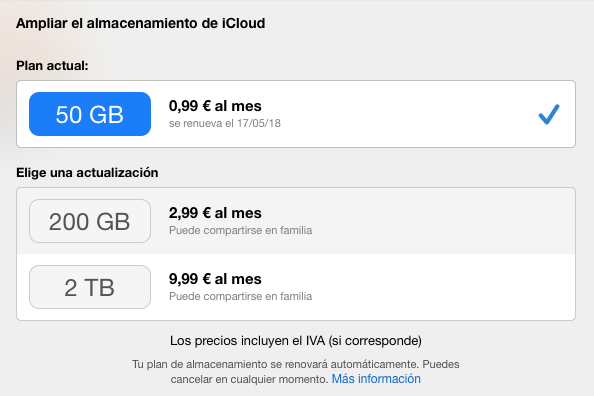 In other minutes, everything was synchronized in iCloud. While uploading, in Finder you see an icon in each folder and file that is uploading and in the special iCloud folder a circle showing the current and remaining progress 👇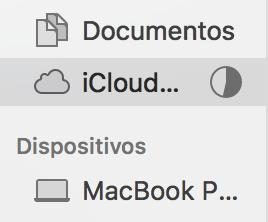 The singular feature of iCloud
🤷‍♂️ At first I thought it was a bug and it is the handling that iCloud does on photos and videos. I explain.
On the iPhone, with the Photos app, you see the photos and videos that you take with the terminal and automatically upload to iCloud. Before, once they got on Dropbox I would remove them from the iPhone to free up space.
But with iCloud this is different. If you remove them from the iPhone, they will be removed from iCloud too. Yes, really. If you delete it from the phone, it will be deleted from the Mac and from the copy in the cloud.
But there is an magic option. In 📱 iPhone > Settings > Photos: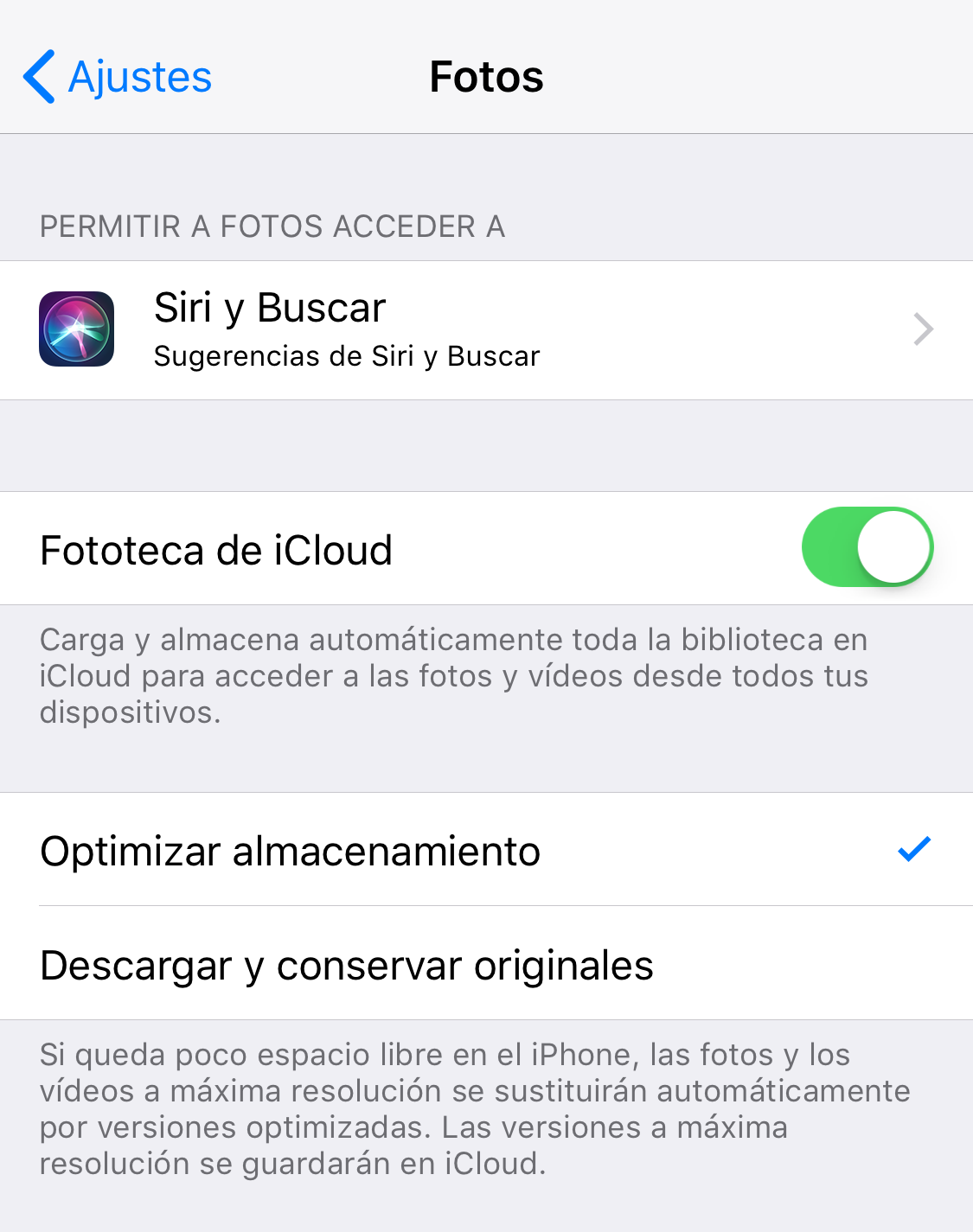 Just check the Optimize iPhone Storage
With this option enabled (also available on Mac OSX), everything stays in iCloud but not all the content is stored locally on the phone and on the computer, but it automatically manages storage and access to the files.
In this way, it's as if it saves only the preview or "thumbnail" images so that you are not running out of space. And without doing your nothing, hands free 🙌
Conclusion
😀 I'm happy with the change, although I have less space than Dropbox, I have more than I need and I pay less, much less.
It took me a while to get used to the iCloud way that I just commented, but in the end it's another Apple automatism that saves you time, I do not have to be aware of the space and check if it was uploaded to Dropbox to delete videos or photos.
I recommend it? 👌 A resounding yes
If you have any questions, questions or comments, leave them below 👇